Regular price
Sale price
$39.99 USD
$39.99 USD
Unit price
per
Sale
Sold out
ENGINE ICE : 
Engineered to provide superior heat dispersion to maintain optimum operating temperature and reduce power loss from excess heat
A biodegradable, phosphate free, & non-toxic propylene-glycol based antifreeze and coolant
Right out of the bottle it is ready to provide you with dependable horsepower with a long track record of reducing operating temperatures in a wide range of vehicles
Superior corrosion protection
Pre-mixed to save you time
COOL DOWN:
Reduces cylinder head temps 75F and overall coolant temps by up to 30F
Increases coolant flow for better heat transfer
Lubricates all vital components without the crystallization of other coolant additives
Protects sensitive aluminum alloys
Formulated for use with today's new OAT-formula engine coolant
Meets ASTM D3306 specification as a stand alone engine coolant (when mixed with filtered water)
Contains multiple surfactants for unsurpassed temperature reduction
View full details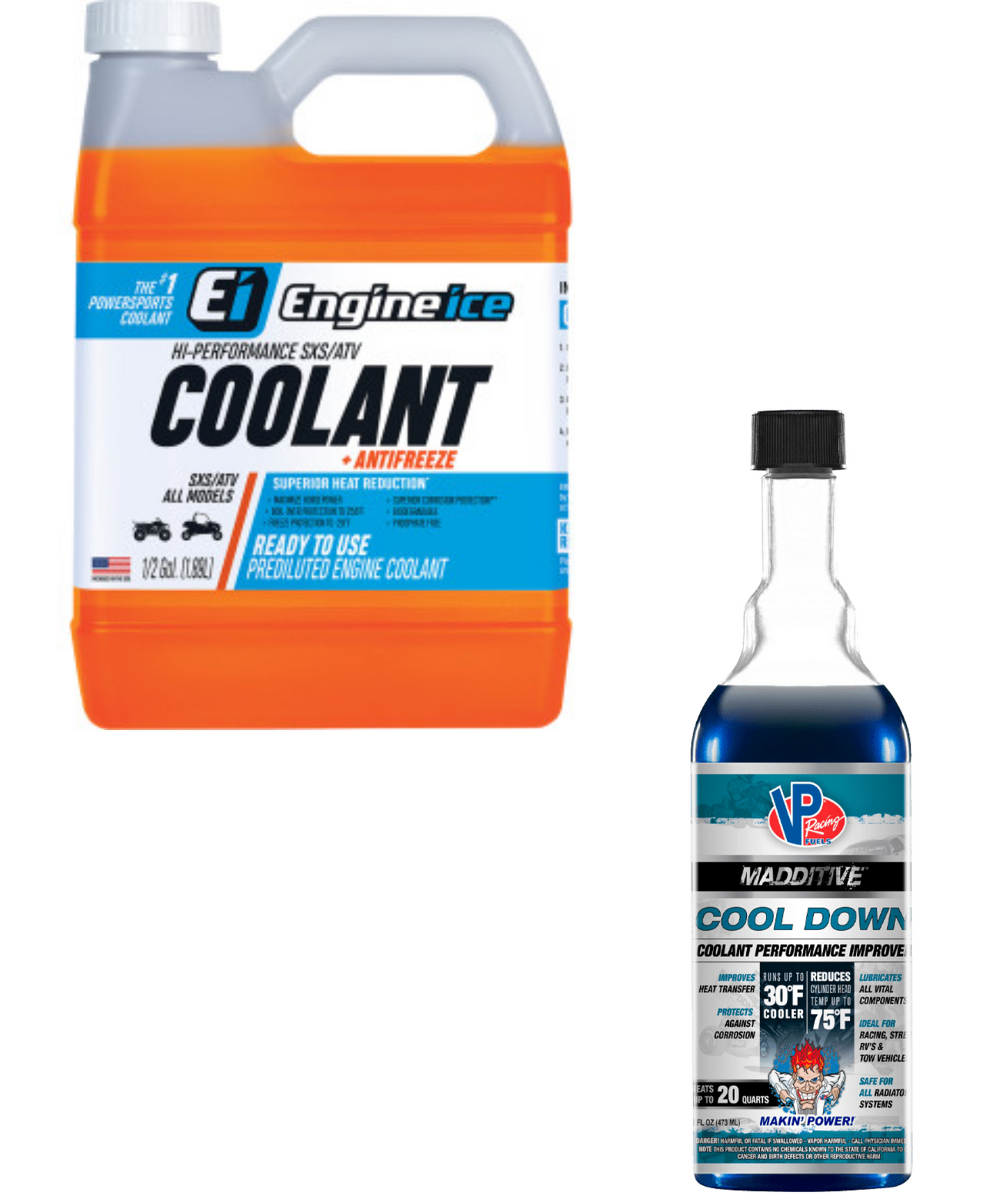 I haven't been home yet to change out the coolant or put the tuned ECM in yet .
A little more cooling
My 2023 CFORCE 500 seemed to run more at 4 out of 5 bars on the temp gauge than 3 out of 5 bars. After changing to the Engine Ice and the cooling additive, it runs at 3/5 bars more, but sometimes will still get to 4/5. Definitely runs a little cooler on the whole.